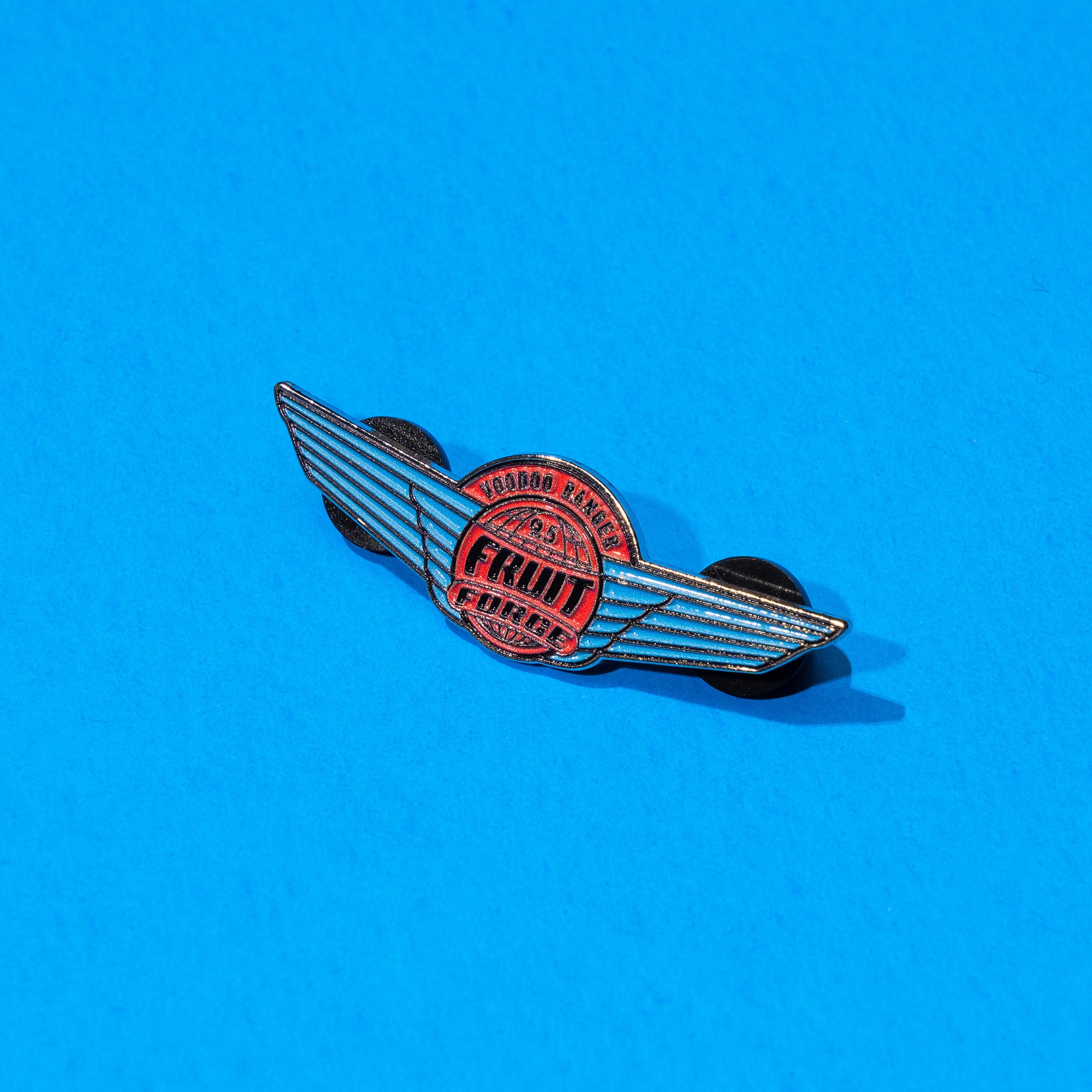 Enamel Pin
Earn Your 9.5% Wings
Have you enjoyed a Fruit Force to prove you're cut from the Ranger's cloth? Then congratulations, you've earned your 9.5% wings! And that means everyone needs to know about it with an enamel pin that marks the occasion of Rangerousness. At 2.4 inches wide and .75" inches tall, it's the perfect complement to any jacket, bag, hat, or man purse. So if you're in it to win, buy these Wings and pin it!
Buy Now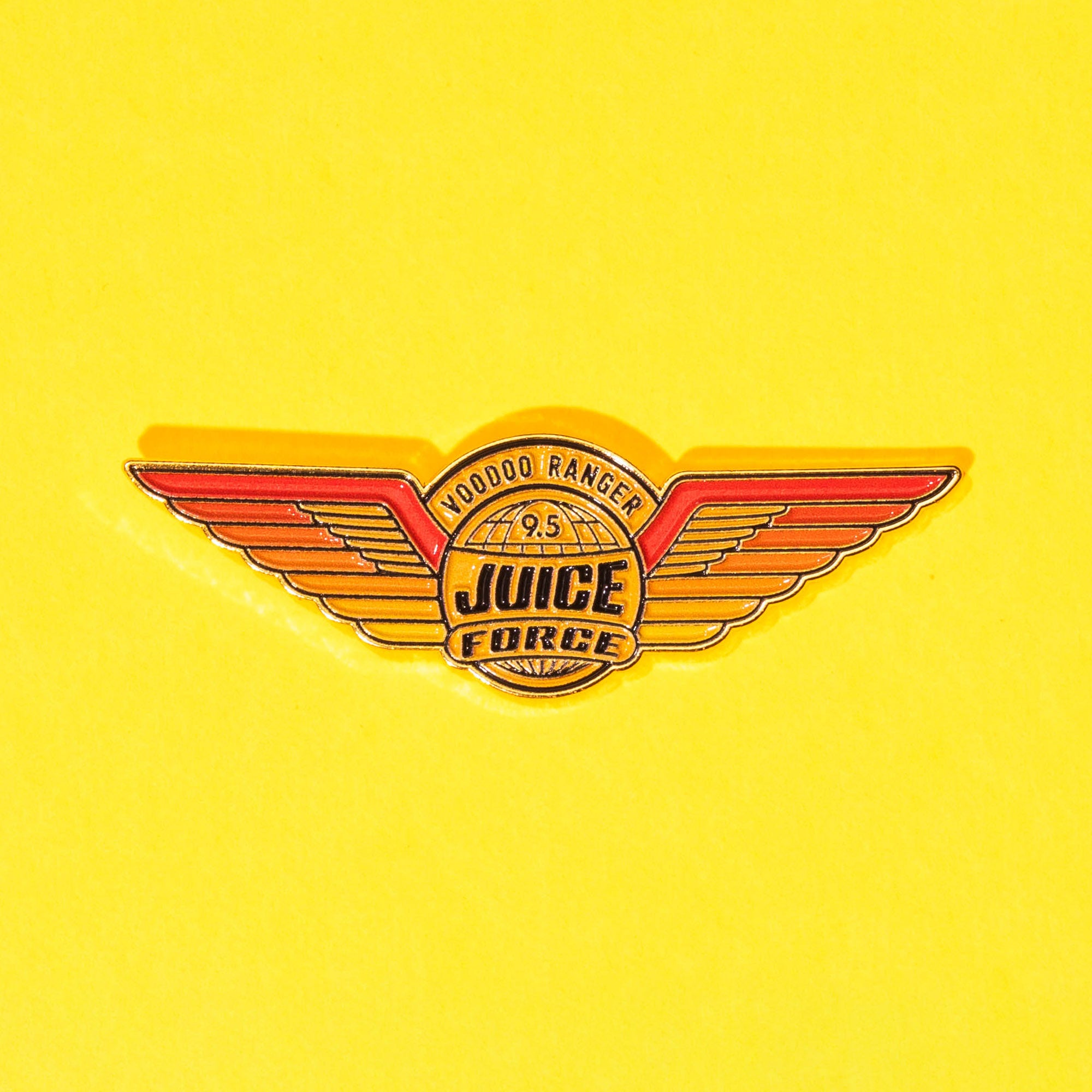 Enamel Pin
Are you forged from the force?
Cue the trumpets. Beckon the glory. It's the most special of days and you deserve something to honor it. Because if you've slammed a Juice Force, you need the recognition you've earned. Like this sweet 9.5% Wings in enamel pin form. At 2.4 inches wide and .75" inches tall, the only thing better than this medal is enjoying another Juice Force with it!
Buy Now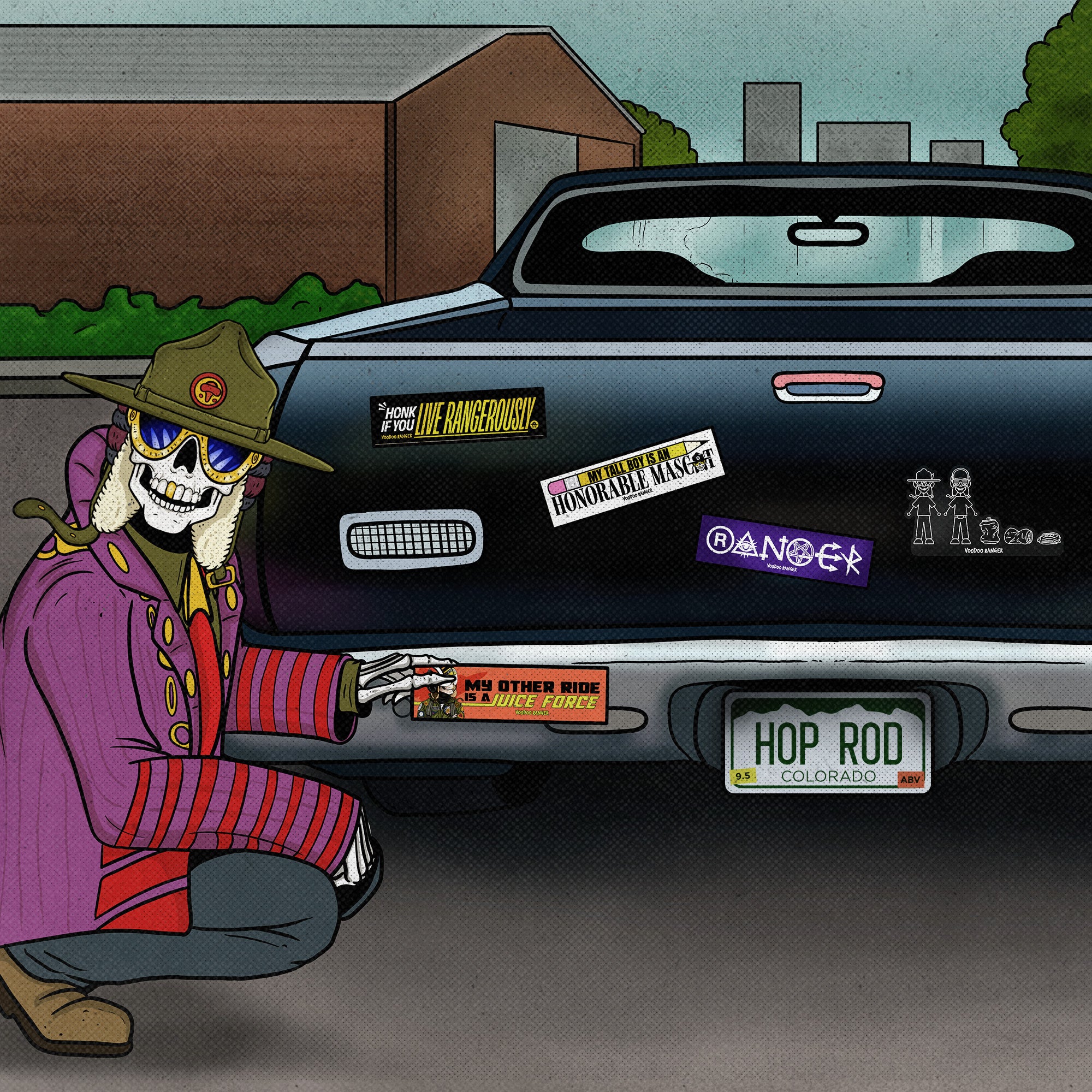 Bumper Sticker Collection
HONK IF YOU LIVE RANGEROUSLY
Who needs a Lamborghini, when you can slap one of these bad boys on your trunk and turn that hand-me-down '84 minivan into the most Rangerous ride on the block? Meet the first-ever Voodoo Ranger bumper sticker collection, the only road trip drip that boldly declares to the dude you made unintentional eye contact with at the traffic light, "Hey dude, I live Rangerously!" Forget your politics, your alma mater, and your pretentious 9-year-old honor student. Instead, brag about what really matters: your excellent taste in beer. Your whip's gonna look so slick, no one will notice you're illegally parked in front of a fire hydrant.
BUY NOW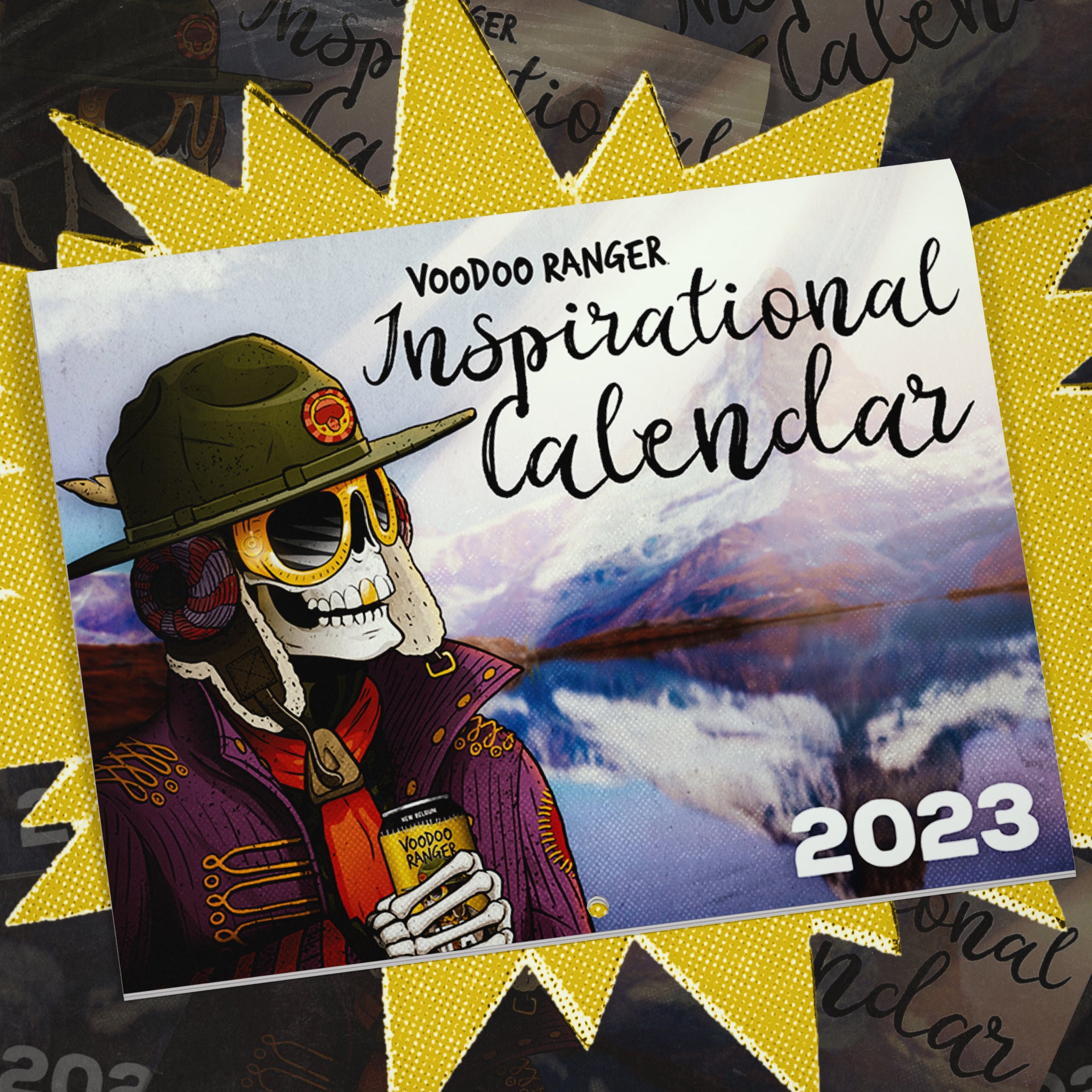 2023 Calendar
Your Most Rangerous Self is Waiting
What do all the world's most enlightened people keep at their desks? Stacks and stacks of cold IPAs and the 2023 Voodoo Ranger calendar. Transform your life with 13 months of IPAffirmations that will help ignite the Rangerousness inside your soul. It's kind of like a self-help book, but without all that reading. Be freed from doubt and hard seltzer, and gift yourself the Philoso-V you need to rise up and meet your most Rangerous self at the dive bar. Are you ready?
BUY NOW
Action Figure
the official voodoo ranger action figure
It's not a doll! This Voodoo Ranger action figure gives you permission to Live Rangerously wherever you go. This fully poseable figure has moving joints and a bendable waist so he can sit next to you at the bar, the car, or on your nightstand. Plus, just detach the Voodoo Ranger IPA six pack and cheers him with a beer of your own. It's absolutely nothing like a tea party! 
BUY NOW
Playing Cards
Know when to hold'em and know when to fold'em
Take your friend's money. Take the shirt off their back. Take their 401K. Take their house. Take their car. Take their parents' respect. Take everything in their fridge. With this deck in your hand, your friends will be too distracted by the handsome Voodoo Ranger face cards to even notice that they just lost to a pair of twos. Leaving you open to take what's yours…which is what's theirs.


BUY NOW