Custom content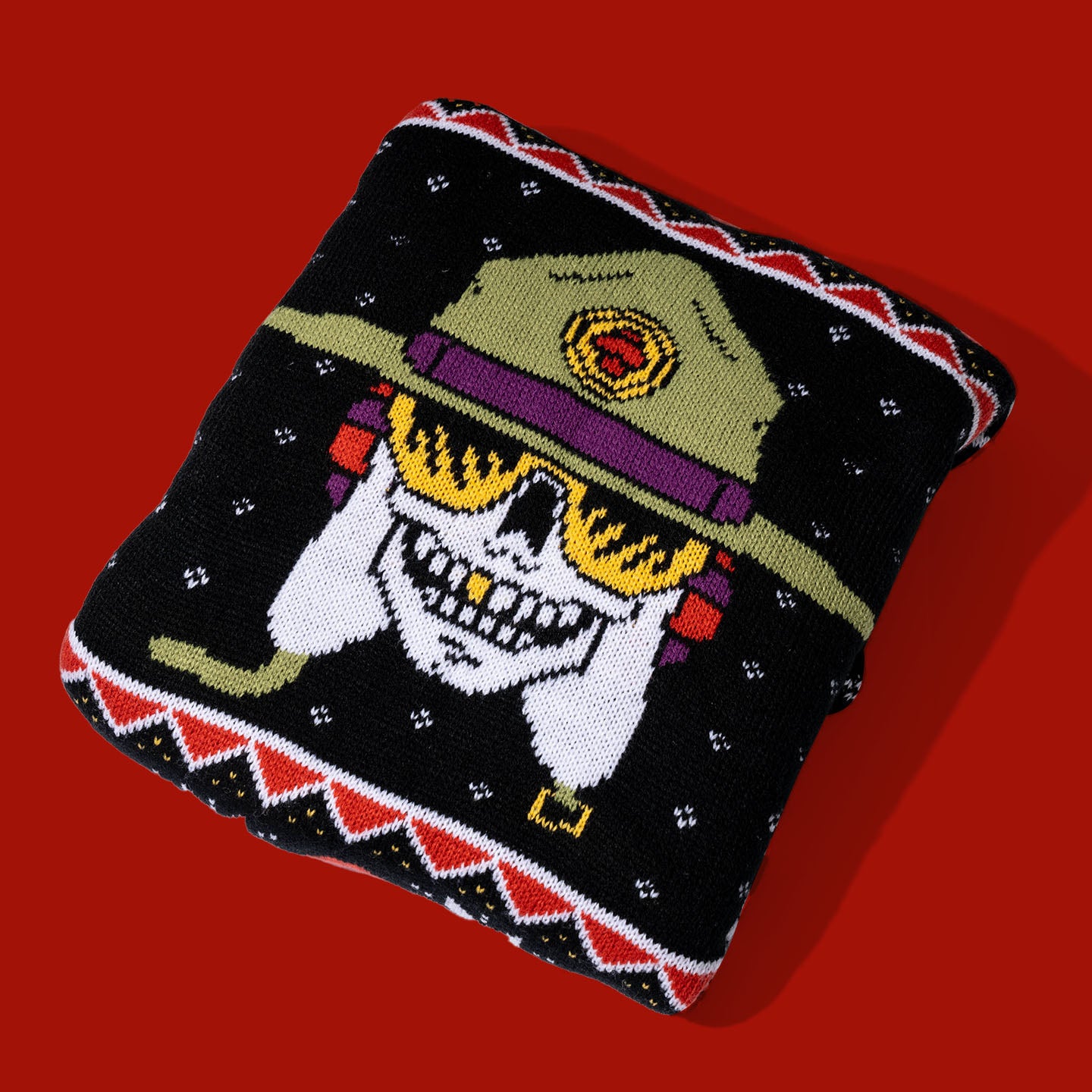 Holiday Sweater
Warm Your Bones
You can call it a sweatshirt. You can call it a pullover. Hell, you can even call it a jumper if you're British. But don't you dare call this beautifully knitted body koozie an Ugly Christmas Sweater. Designed with the handsomest beer mascot in the game's mug front and center, this here is a certifiably Handsome Holiday Sweater and should be only addressed as such. Made from 85% super soft acrylic and 15% wool, it's the perfect garment to wear as you pour IPA after IPA down your chimney this holiday season. At least if you wanna look good doin' it. Get it while it's cold.
Buy Now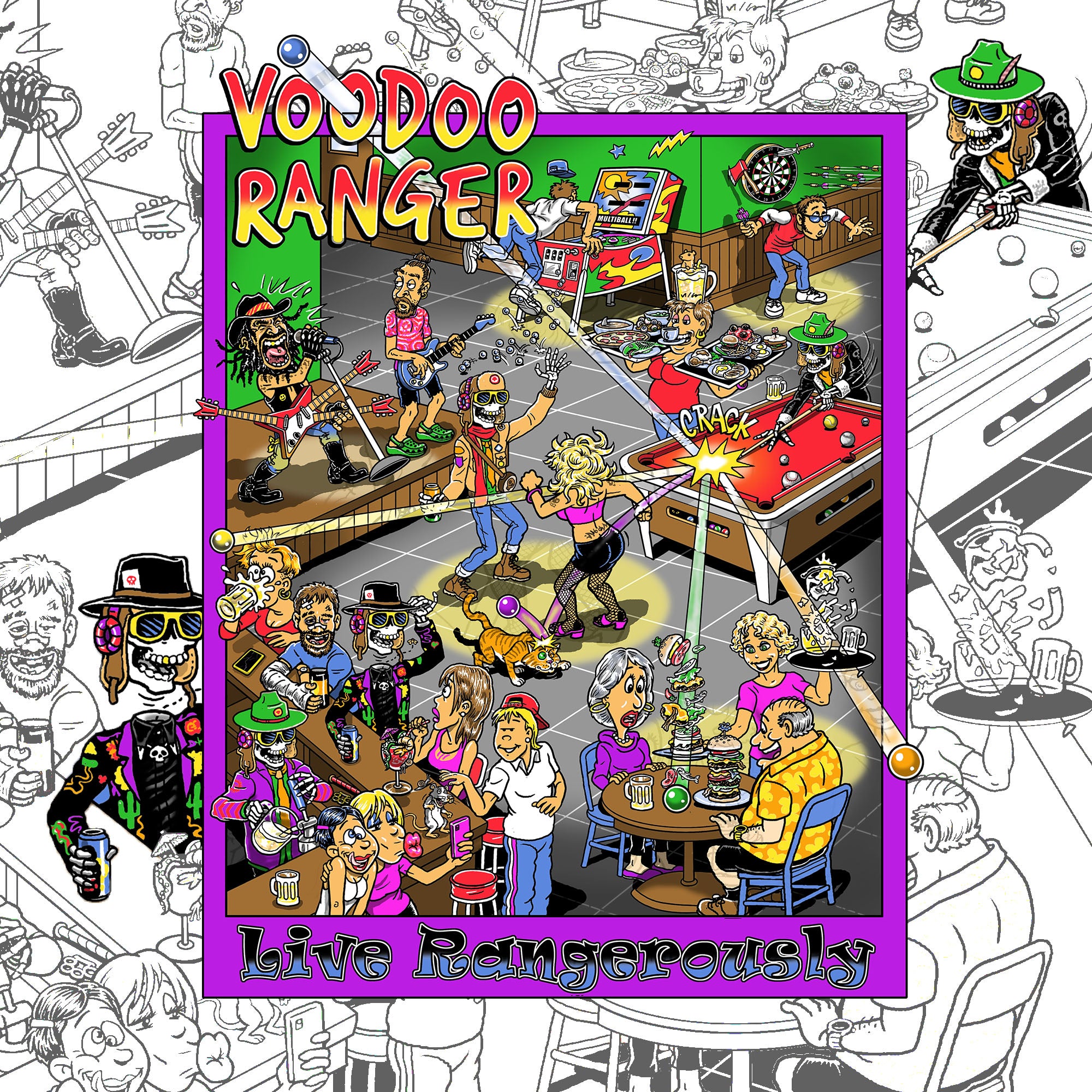 V-Shirt #5
SUPPORT YOUR LOCAL DIVE BAR
We're not ones for poetry, but if we were, we'd probably write an ode to the local barfly - the jukebox heroes, pool sharks, pinball wizards, and karaoke queens who've worked hard to earn the title of "regular." The endangered barfly brings Rangerousness to our ecosystem. So pay them the respect they deserve in V-Shirt #5, The Dive Bar Tee by the legendary @stevenazar. And if you too have a talent for sinking 8-balls and spilling beers, go ahead and apply for your local barfly position. Tell them Voodoo sent you, then show 'em how it's done.
Buy Now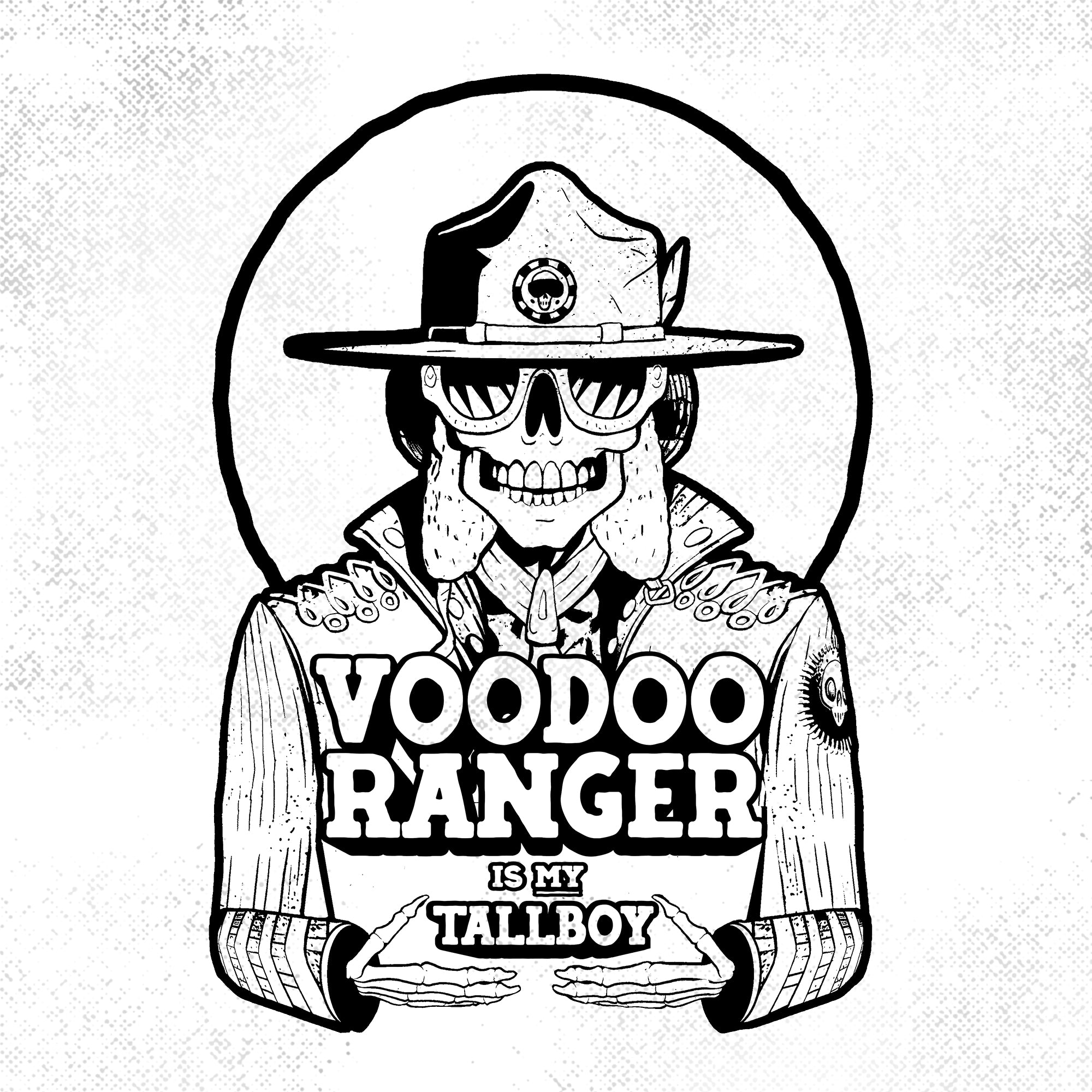 T-Shirt
What Would Voodoo Do?
Here we have the T-shirt for those who dare to publicly declare their love for Voodoo Tallboys. After all, it's Voodoo who taught you it's perfectly acceptable to booby trap the fridge when there's only a few beers and one slice of pizza left. If you listen carefully, Voodoo will make you a better person. To show your love, show up with $30 at the Vootique today. And remember, when faced with life's many dilemmas, ask yourself "What would Voodoo do?"
Buy Now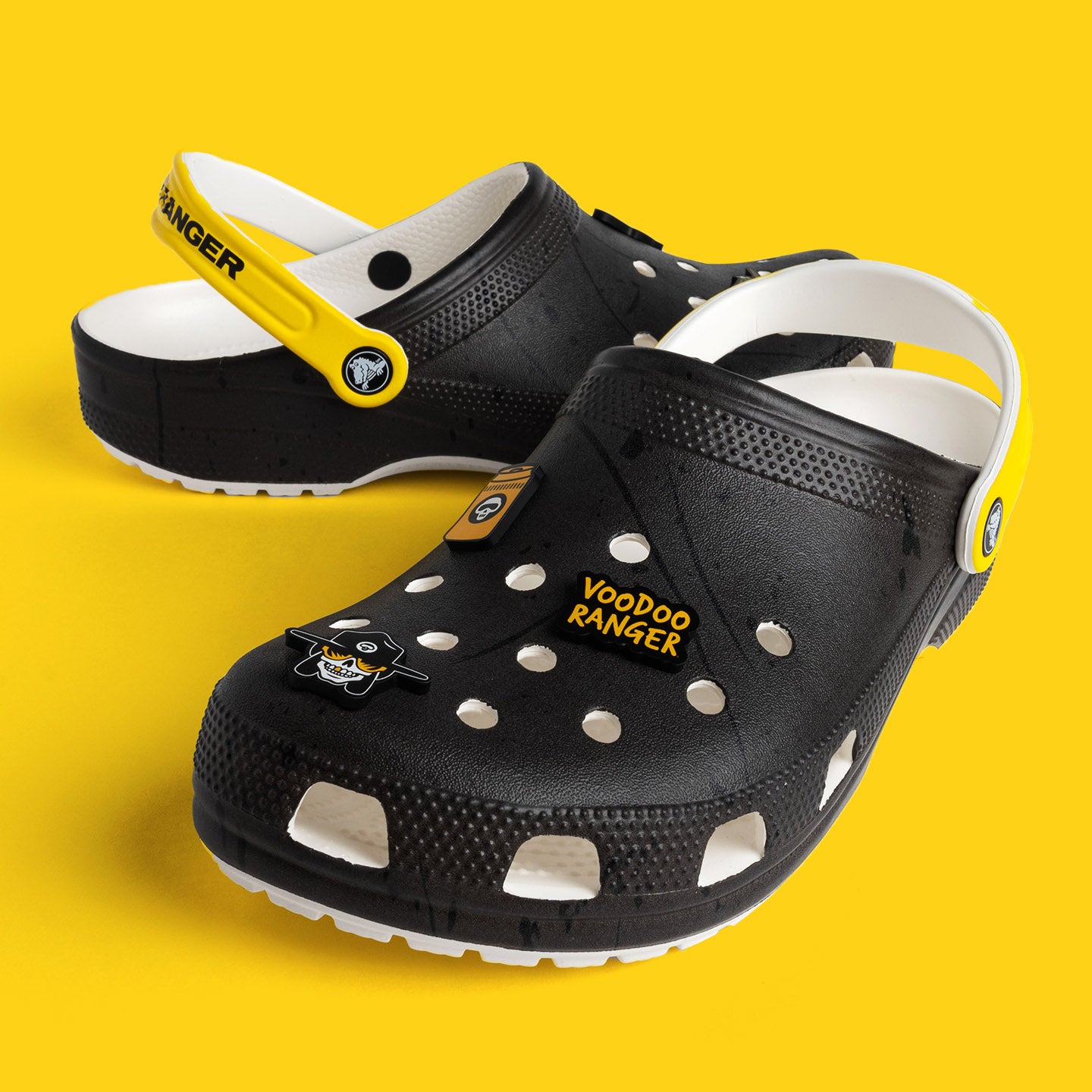 Beach Crocs
YOUR HANDS ARE GONNA BE SO JELLY
Introducing the world's first ever Voodoo Ranger Crocs, the second best thing to holding a beer with your feet. These lightweight legends are expertly crafted to help you brave the dive bar bathroom line in comfort. Complete with five custom Jibbitz and a reminder to Live Rangerously on the strap (not that you need one), they'll instantly transform you into the beer aisle style icon you were born to be. Don't let your hands have all the fun. Treat your feet to something Rangerous too. They deserve it.
BUY NOW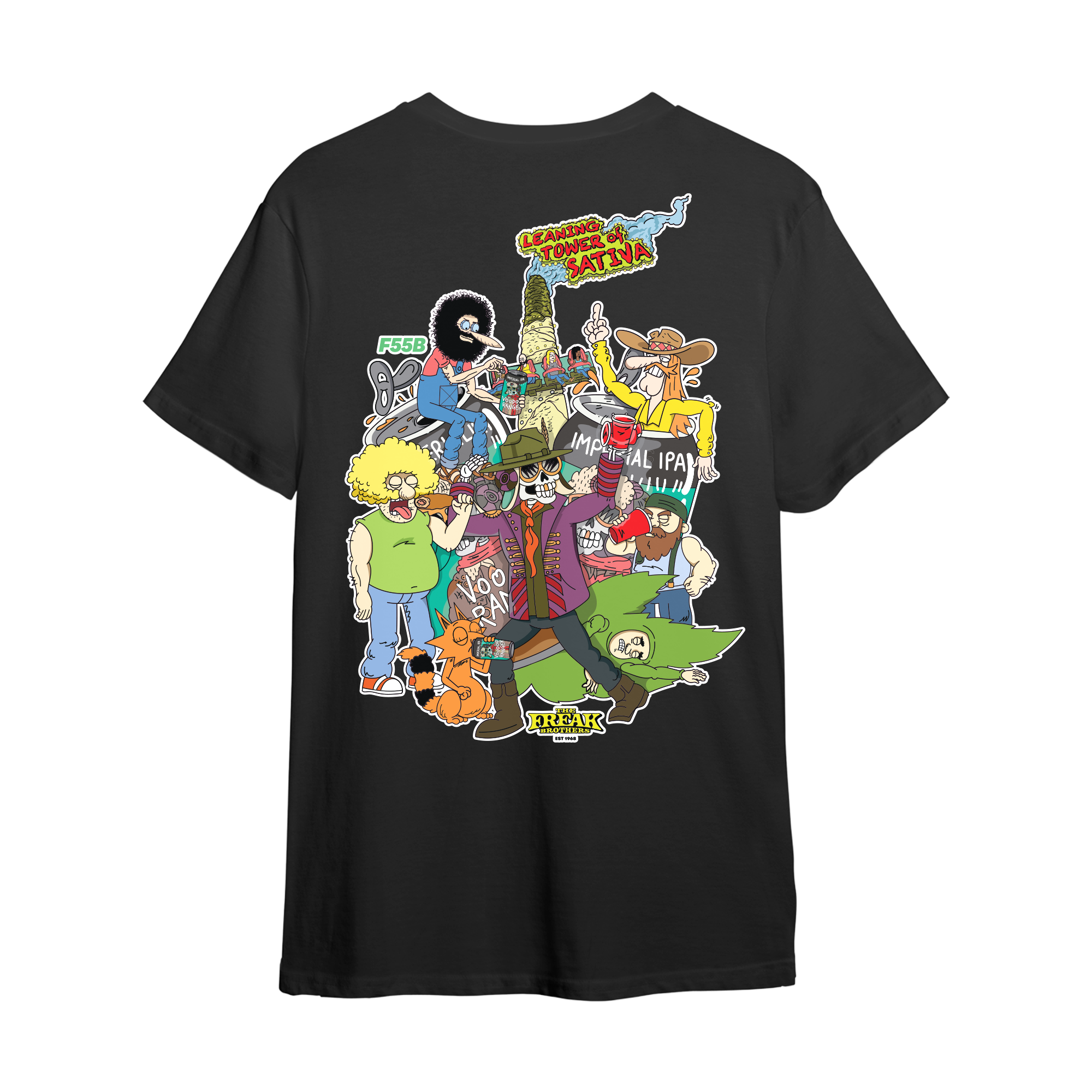 Voodoo Ranger X Freak Brothers Tee
Welcome to the Show
Step right up, folks! The Voodoo Ranger and Freak Brothers
carnival collab is in town. This limited edition tee has your favorite Freak Brothers characters and Voodoo Ranger all in one trippy place.
Buy Now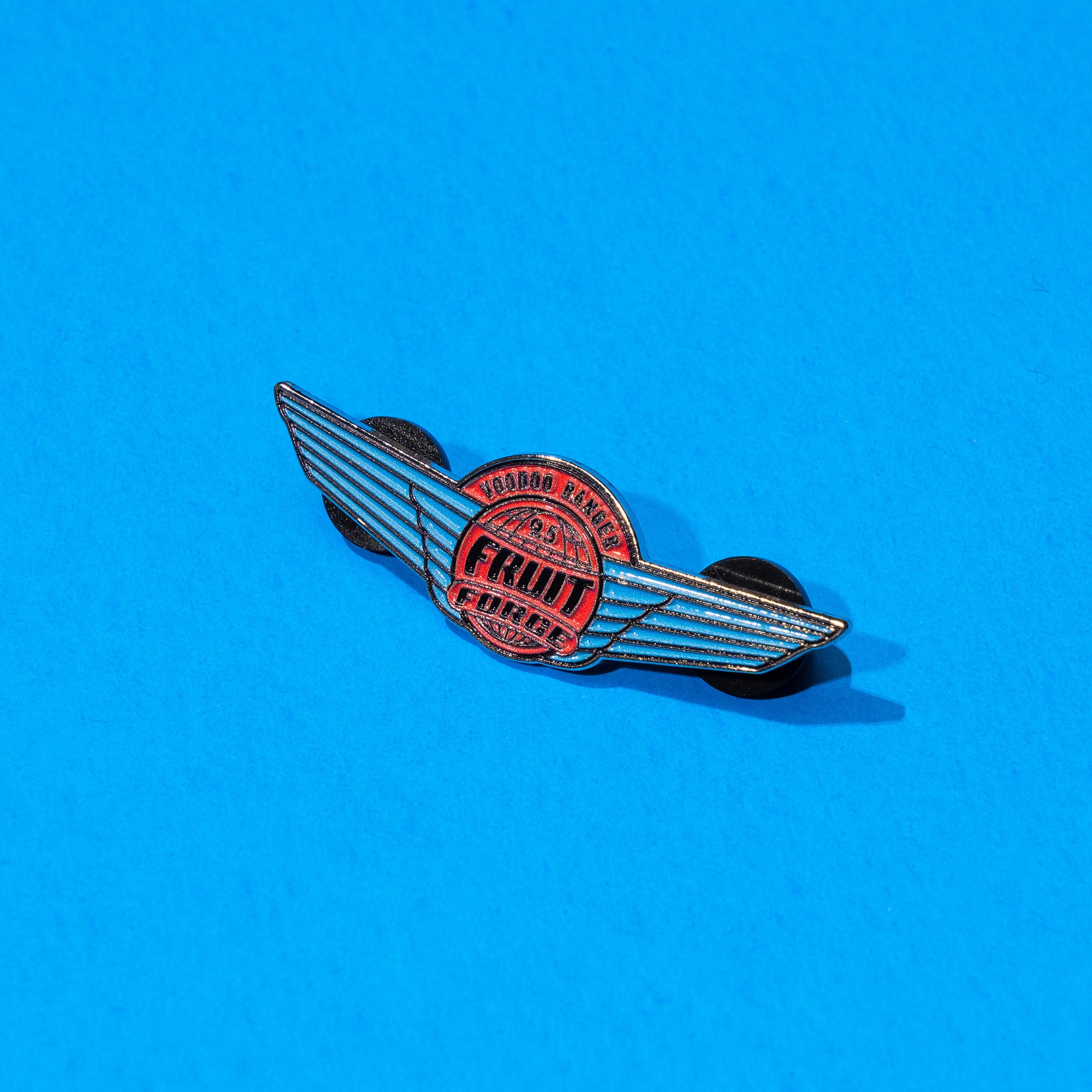 Enamel Pin
Earn Your 9.5% Wings
Have you enjoyed a Fruit Force to prove you're cut from the Ranger's cloth? Then congratulations, you've earned your 9.5% wings! And that means everyone needs to know about it with an enamel pin that marks the occasion of Rangerousness. At 2.4 inches wide and .75" inches tall, it's the perfect complement to any jacket, bag, hat, or man purse. So if you're in it to win, buy these Wings and pin it!
Buy Now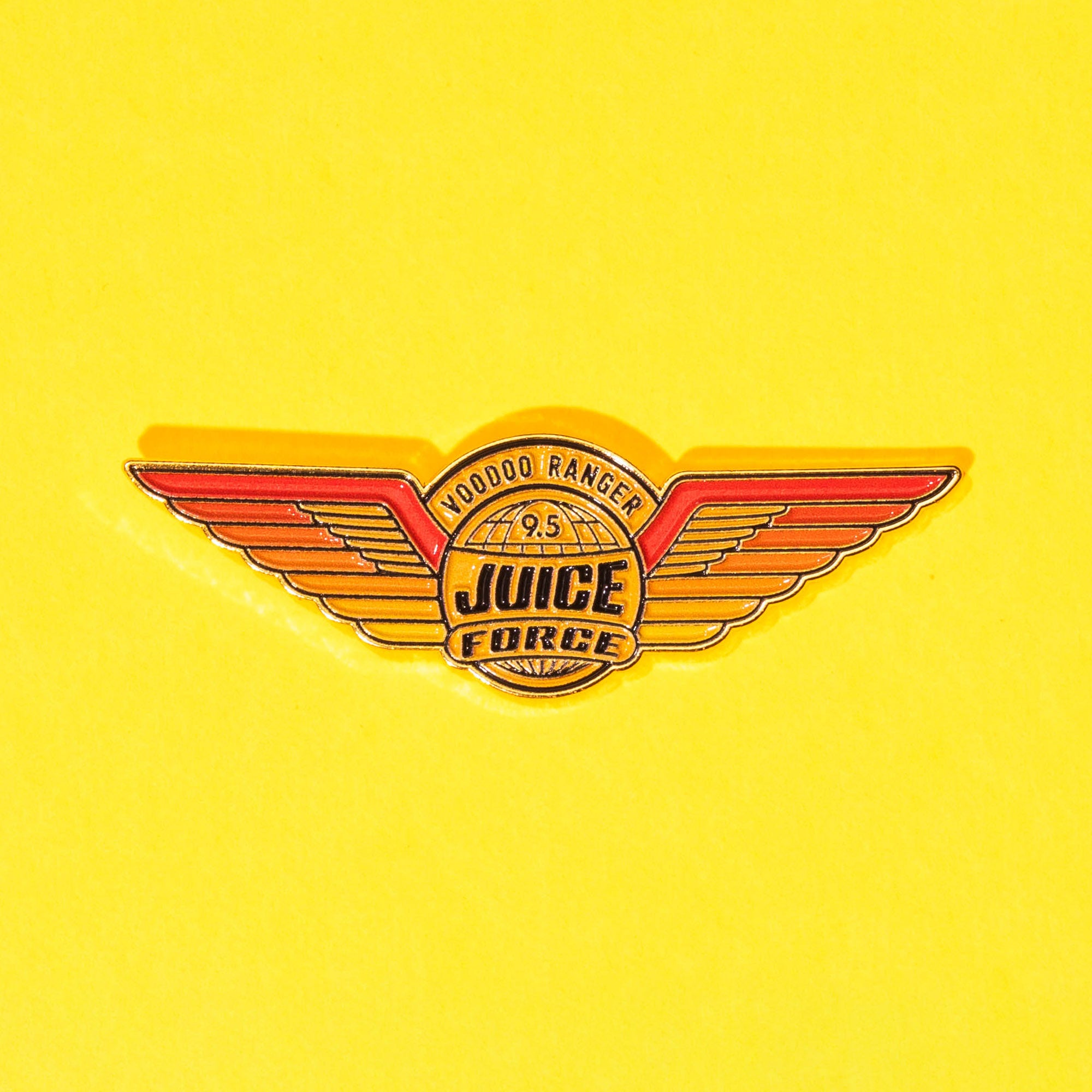 Enamel Pin
Are you forged from the force?
Cue the trumpets. Beckon the glory. It's the most special of days and you deserve something to honor it. Because if you've slammed a Juice Force, you need the recognition you've earned. Like this sweet 9.5% Wings in enamel pin form. At 2.4 inches wide and .75" inches tall, the only thing better than this medal is enjoying another Juice Force with it!
Buy Now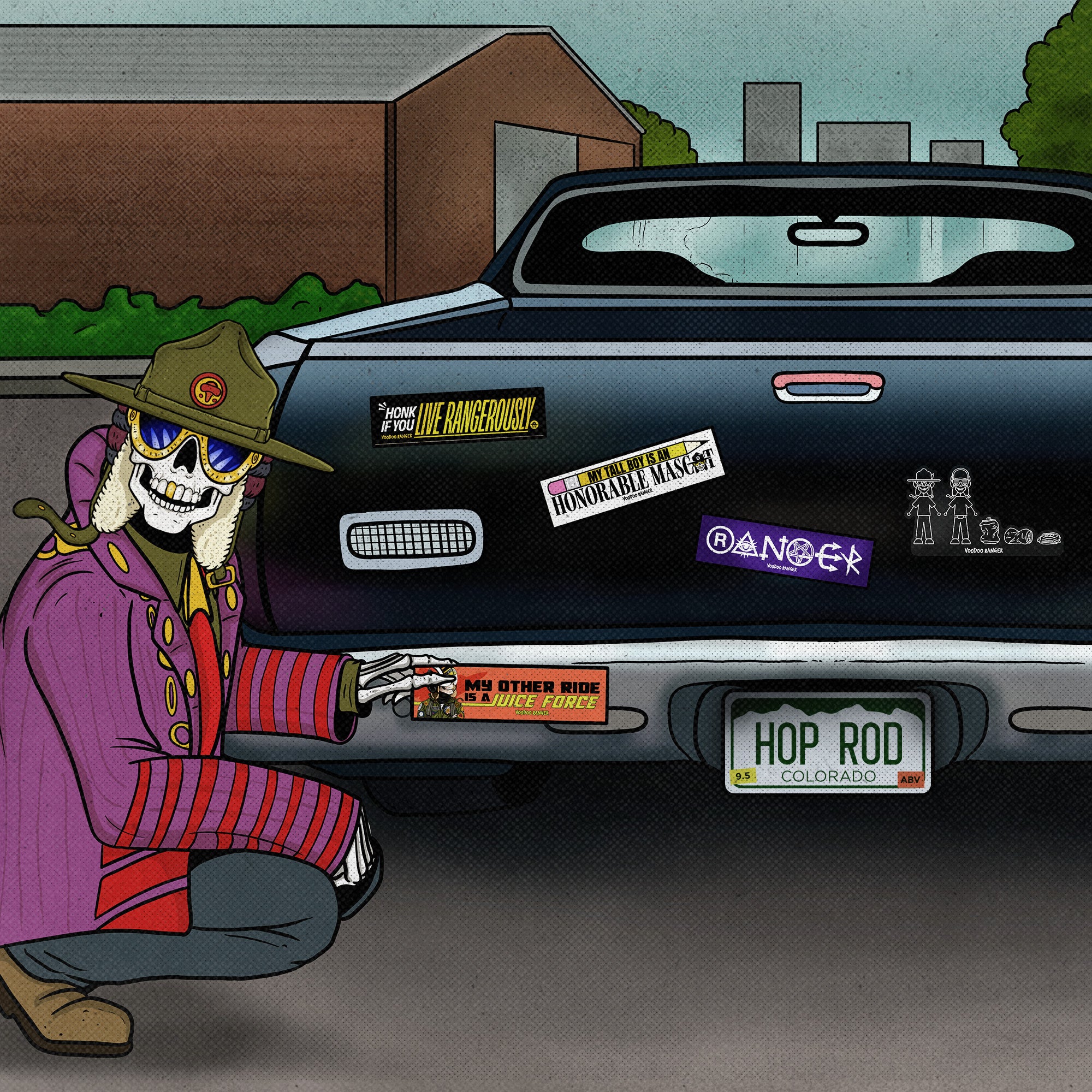 Bumper Sticker Collection
HONK IF YOU LIVE RANGEROUSLY
Who needs a Lamborghini, when you can slap one of these bad boys on your trunk and turn that hand-me-down '84 minivan into the most Rangerous ride on the block? Meet the first-ever Voodoo Ranger bumper sticker collection, the only road trip drip that boldly declares to the dude you made unintentional eye contact with at the traffic light, "Hey dude, I live Rangerously!" Forget your politics, your alma mater, and your pretentious 9-year-old honor student. Instead, brag about what really matters: your excellent taste in beer. Your whip's gonna look so slick, no one will notice you're illegally parked in front of a fire hydrant.
BUY NOW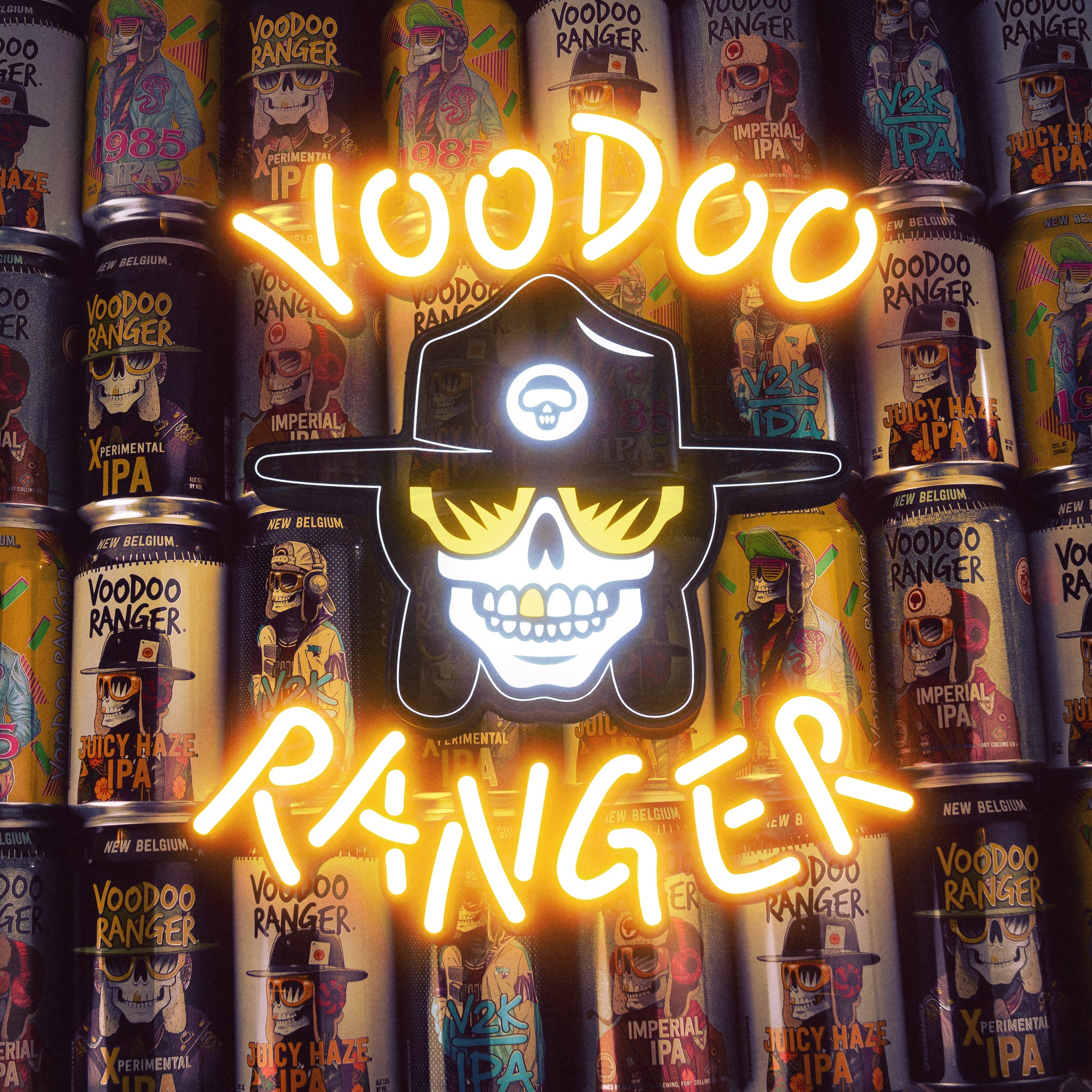 Neon
A SIGN THAT YOU NEED A BEER
This isn't a mere beer sign. This is an Official Voodoo Ranger Neon Sign. A bright, glowing beacon of hope that tells your friends, "Relax, you're not about to be handed a seltzer, sour beer, or barrel-aged stout." Whether it's going up in your man cave, your she shack, or above the lava lamp in your parent's basement, this is an essential home furnishing for any Voodood or Voodoodette's beer drinking spot.
Buy Now
Action Figure
the official voodoo ranger action figure
It's not a doll! This Voodoo Ranger action figure gives you permission to Live Rangerously wherever you go. This fully poseable figure has moving joints and a bendable waist so he can sit next to you at the bar, the car, or on your nightstand. Plus, just detach the Voodoo Ranger IPA six pack and cheers him with a beer of your own. It's absolutely nothing like a tea party! 
BUY NOW
Playing Cards
Know when to hold'em and know when to fold'em
Take your friend's money. Take the shirt off their back. Take their 401K. Take their house. Take their car. Take their parents' respect. Take everything in their fridge. With this deck in your hand, your friends will be too distracted by the handsome Voodoo Ranger face cards to even notice that they just lost to a pair of twos. Leaving you open to take what's yours…which is what's theirs.


BUY NOW